SC-1808 MPEG-2 8IN1 SD Encoder (8*AV+ASI IN, ASI/IP OUT)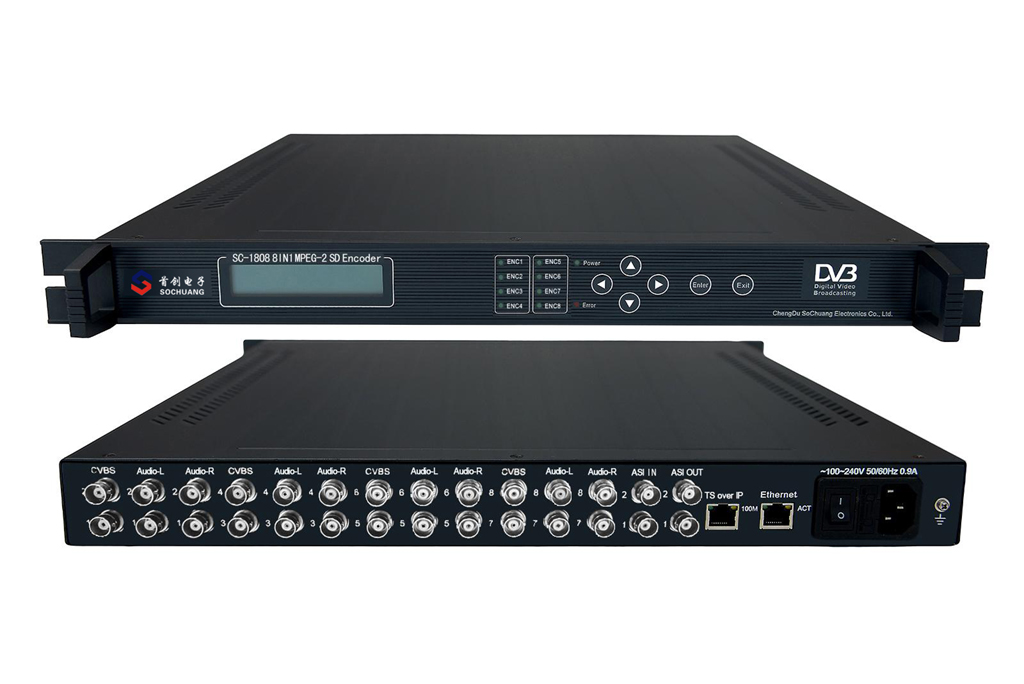 Overview
SC-1808 8IN1 MPEG-2 SD Encoder supports SD MPEG-2 video and MPEG-1 audio encoding. It has 8*CVBS video,
8 pairs of unbalanced audio and 1*ASI (BNC (MUX)) input interfaces, and can multiplex the input signal (TS) to
generate DVB transport stream (TS/ASI) and IP (TS over UDP) output. The encoder suits 1U rack and can be
configured by front panel LCD and NMS (network management software). Its high-integrated and cost-effective
design makes it widely used in varieties of digital distribution systems such as cable TV digital head-end,
satellite digital TV broadcasting and terrestrial digital TV, etc.

Main Feature
1. MPEG-2 video and MPEG-1 audio encoding
2. 8*CVBS video and 8 pairs of unbalanced audio (high-fidelity mono/stereo) input
3. 1*ASI (MUX) input
4. Support PAL and NTSC video formats
5. Support ASI/IP (TS over UDP, multicast/unicast) output
6. LCD/Keyboard control by front panel and network management by Ethernet

Technical Specification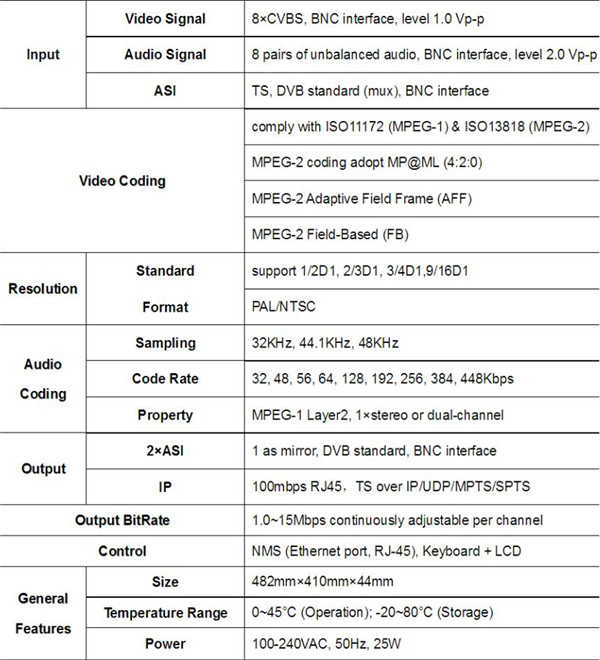 Network Management
1. Output Setting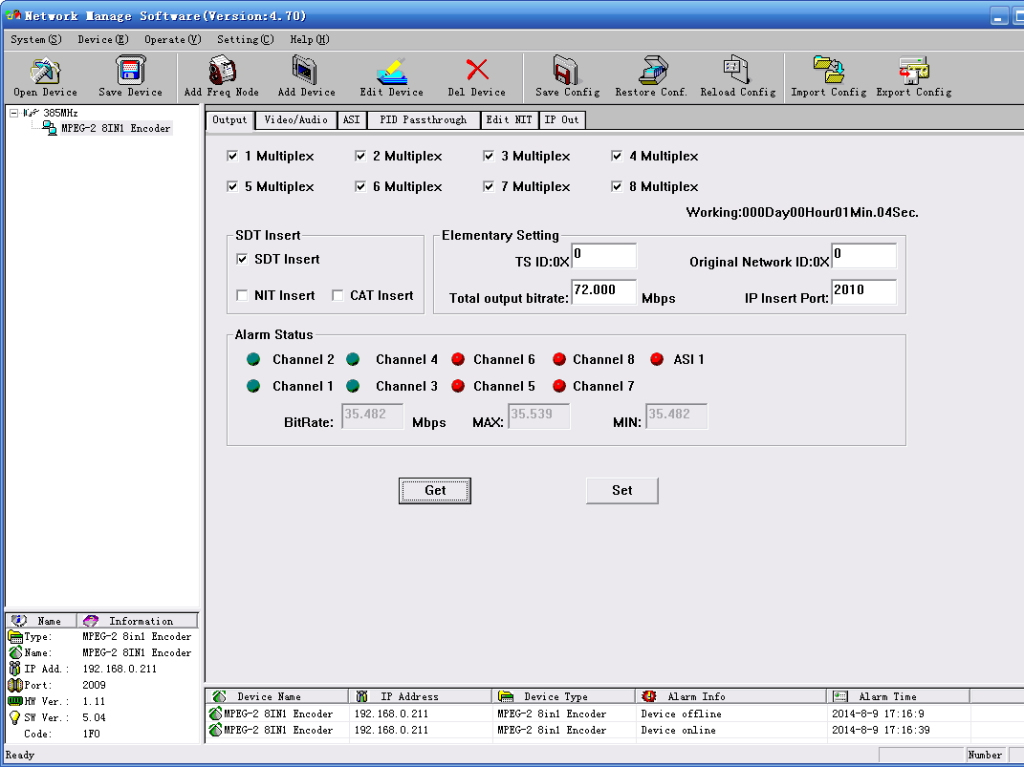 2. Video Audio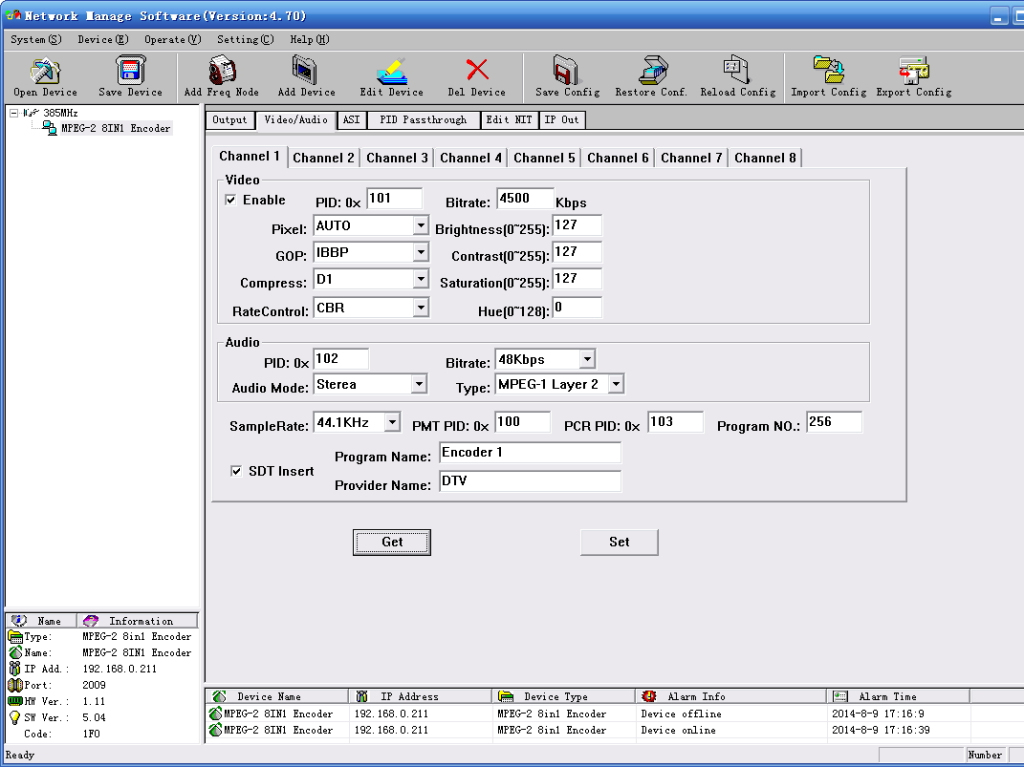 3. ASI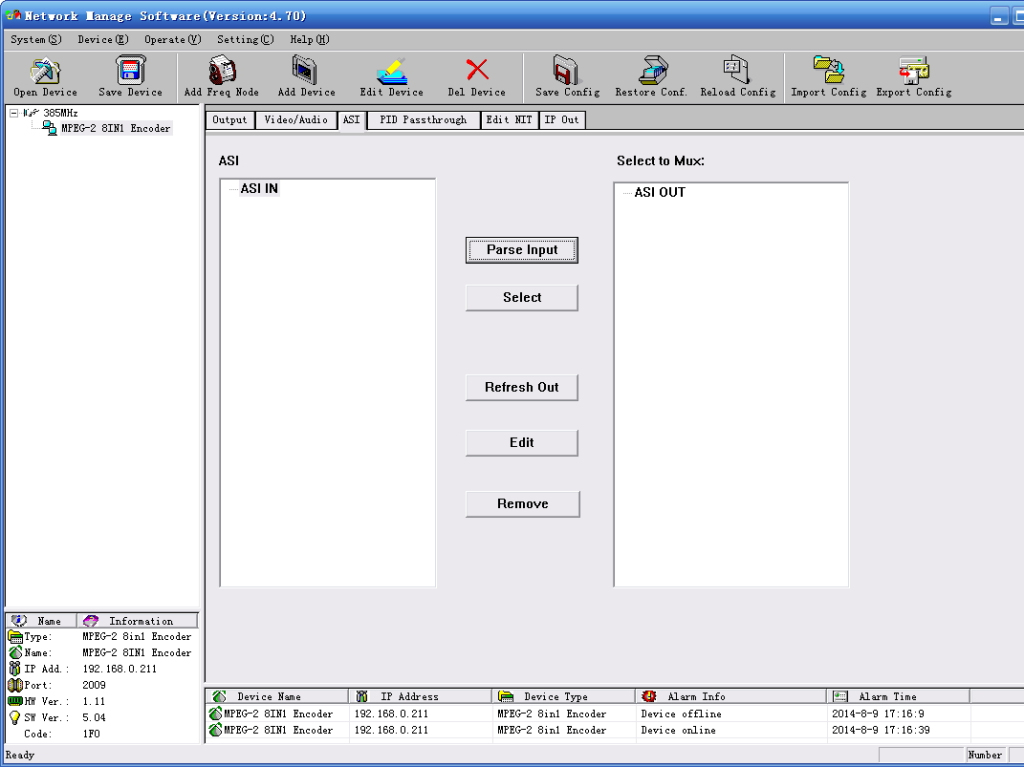 4. PID Passthrough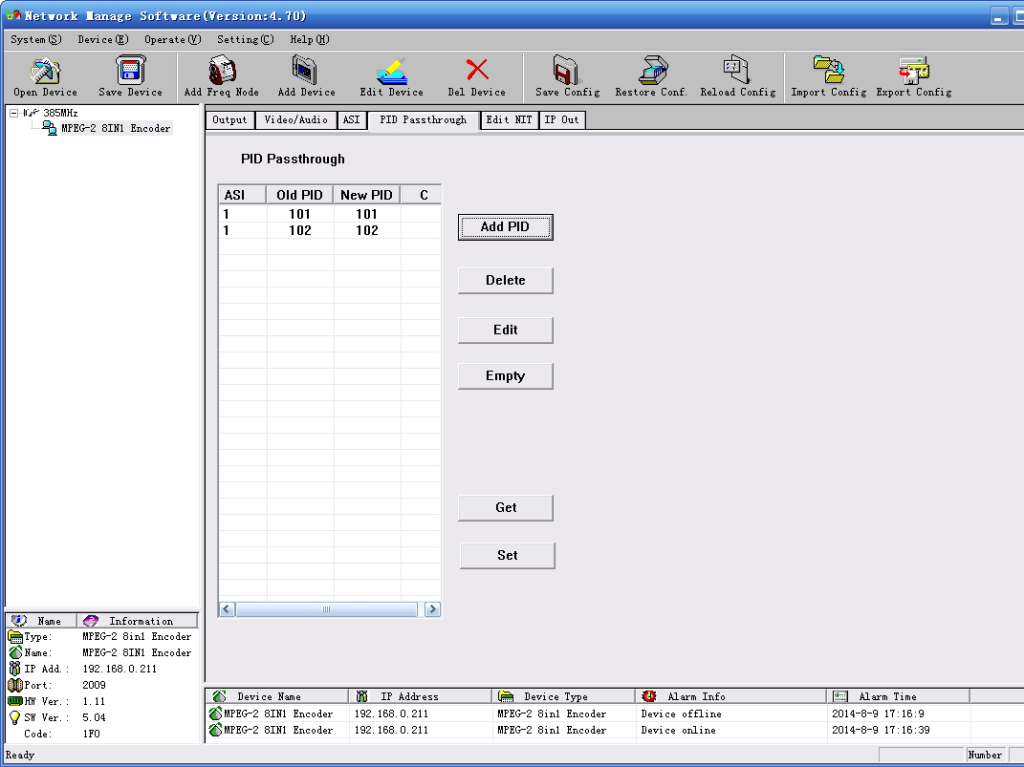 5. Edit NIT
6. IP OUT
6.1 MPTS OUT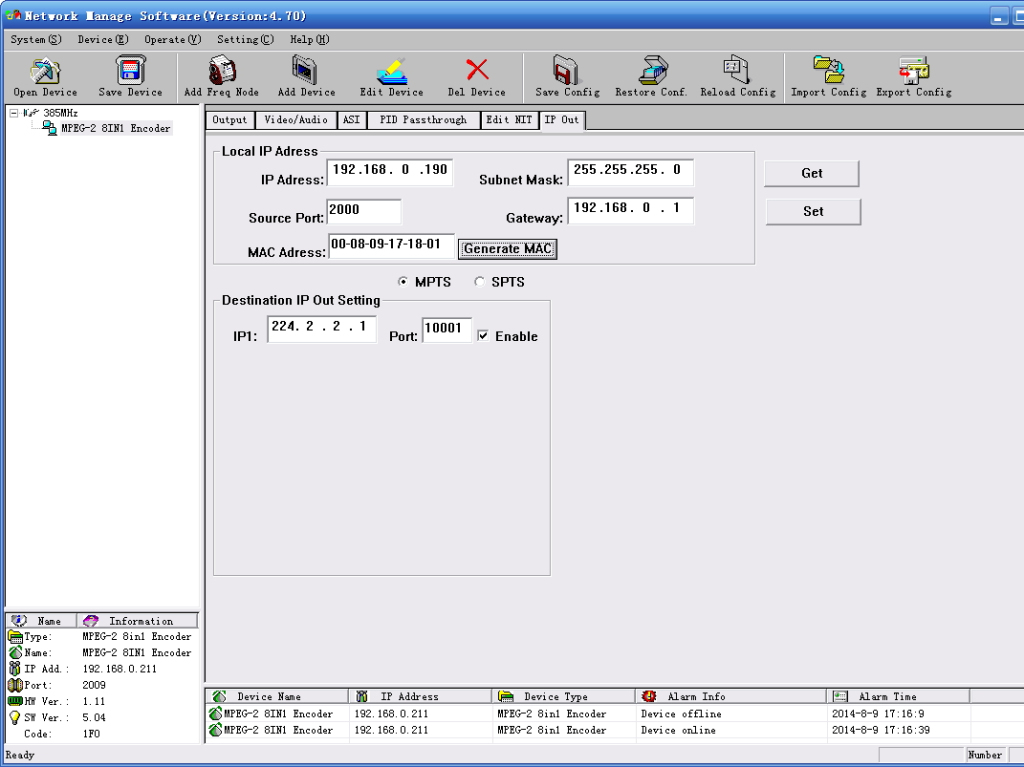 6.2 SPTS OUT